Guide to the 2023 academic job market

Eric Margolis
In 2020, U.S. faculty openings plummeted 70% across the board amid anxiety about university finances during the pandemic. This gut-punch added to an already difficult reality in academic jobs and hiring.
The academic job market has been in a sharp decline for over 40 years. Not to mention the stiff increase in competition over these jobs.
Research show that it takes at least fifteen job applications to land a single offer. And many of these jobs have changed from prestigious tenure-track positions to more tenuous adjunct positions.
The present and future isn't all bleak. The downturn of the early pandemic is largely in the past, and opportunities remain relatively strong in science and technology. In this guide, we explore the reality of the current academic job market, and compile the most useful tips from leading guides and experts on how to succeed in your academic job search.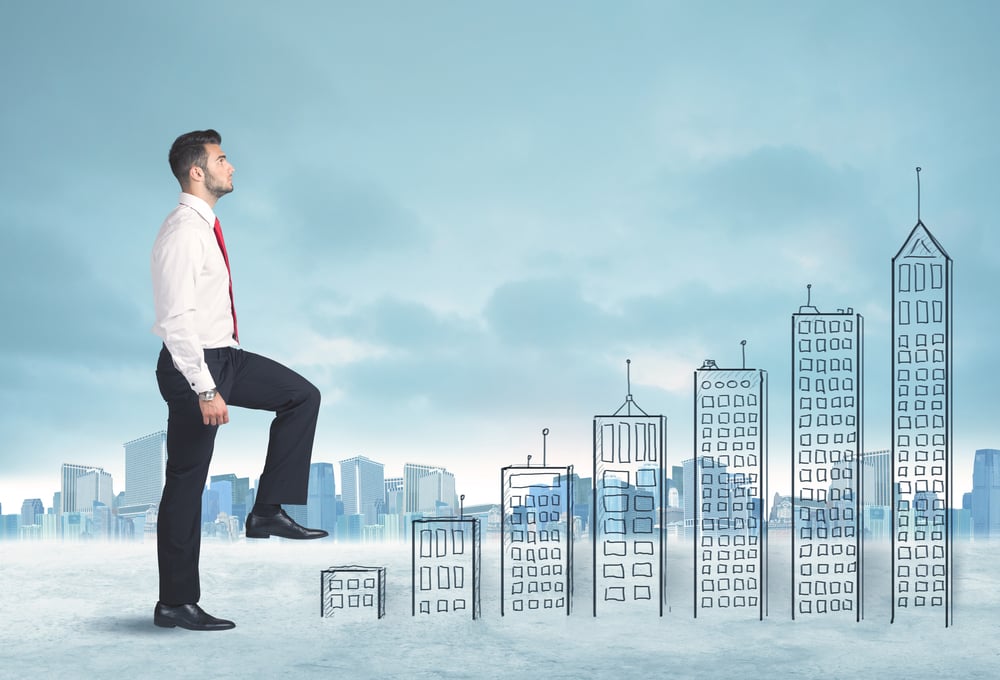 The ongoing impacts of the tenure crisis
In 1995, roughly 940,000 people were employed teaching college, 400,000 of which had tenure or were on tenure-track. During the next fifteen years, college enrollment soared with the millennial generation, growing nearly 50% from 1995 to 2011. But tenure and tenure track positions only increased by 9.6%. All the while, more and more students entered the PhD pipeline. All this happened just after a 1994 law outlawed the practice of requiring professors to retire at 70 years old.
All these factors collided, leading to a severe misalignment of supply and demand. The oldest of the many baby boomer professors turned 70 in 2016, staying employed and not creating room for the disproportionately large number of millennials in the academic job market.
Competition soared. The relative lack of secure tenure-track positions made competition even more aggressive, culminating in the current imbalance of the academic job market.
Conditions are better in the sciences than the humanities for a few reasons. Primarily, though, it is due to the prevalence of high-quality and high-paying industry jobs. Also, rising STEM program enrollment numbers have kept funding of science and tech departments more stable.
Despite the initial blow of the COVID-19 pandemic on universities and academia, the negative effects have not been as severe as anticipated. Enrollment didn't plummet and countries around Europe have pledged to continue increasing their investments in research and the sciences.
According to the Bureau of Labor Statistics, postsecondary teaching jobs are actually expected to grow at a faster rate than most jobs from now until 2030, with an anticipated 10-year growth rate of 12 percent.
Prestige still rules the day and other trends
The academic job market has another hard-to-swallow pill at its core: prestige is still king. A 2022 study published in Nature showed that a small minority of universities supply a large majority of faculty across fields. To be exact, just five US universities train more US faculty than all non-US universities combined. Faculty trained outside the US had markedly higher attrition rates as well.
The study observed surprisingly high rates of self-hiring (a university hiring its own PhD students), which is considered a negative trend that restricts free movement of ideas.
Add to this the fact that the hiring and retention of women faculty members has stalled in recent years. The increased ratio of women in faculty data is attributed largely to the disproportionate rate at which male professors are presently retiring.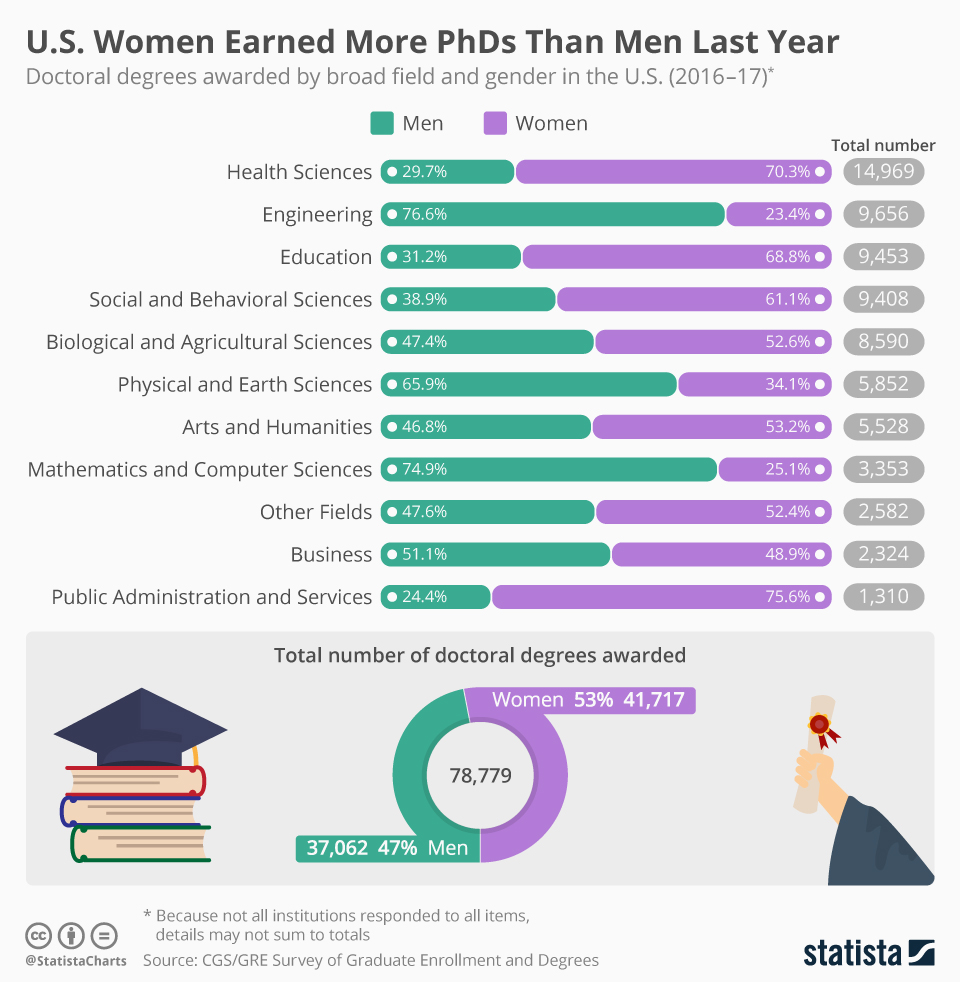 The job market is changing in other ways too. In 2020 and 2021, 17% of university position changes were categorized as "permanent layoffs" and 58% as furloughs. Pandemic pressure on universities made postdoctoral positions in federal research institutions like the National Institutes of Health and the National Science Foundation relatively more stable and desirable.
The job recruitment process is also getting more complicated. Per a 2021 John Hopkins School of Medicine Survey, 62% of institutions modified their hiring strategy for postdocs, adding additional processes or procedures.
One of these new procedures is the diversity statement. According to Inside Higher Ed, 35% of institutions required job seekers to submit a diversity statement document. Other job ads asked candidates to describe their commitment to diversity in their cover letter or demonstrate commitment throughout all the pieces of the application. Job seekers in the academic market have to move beyond cookie-cutter diversity statements and lean into authentic experience—even if that means admitting ones privilege. Most faculty members care about diversity and will read these statements closely.
Another trend (or lack thereof) is that online teaching hasn't become a priority for institutions. Only 13% of job ads mentioned online teaching experience or qualifications.
Experts strongly recommend having alternatives to a career in academia at one's disposal. For science and technology PhDs, there are a variety of viable options. Some examples include positions such as market research analyst, business development manager, competitive intelligence analyst, product manager, quantitative analyst, and even management consultant. Here is a resource with some other alternative career paths for PhDs.
How to succeed in the 2023 academic job market
All struggles aside, quality faculty positions are still available. They are competitive and relatively few and far between, so candidates need to stand out. Just as important as creating a glowing application, however, is to avoid countless common missteps and mistakes in the application process. We compiled 10 tips from experts on how to succeed in the current market.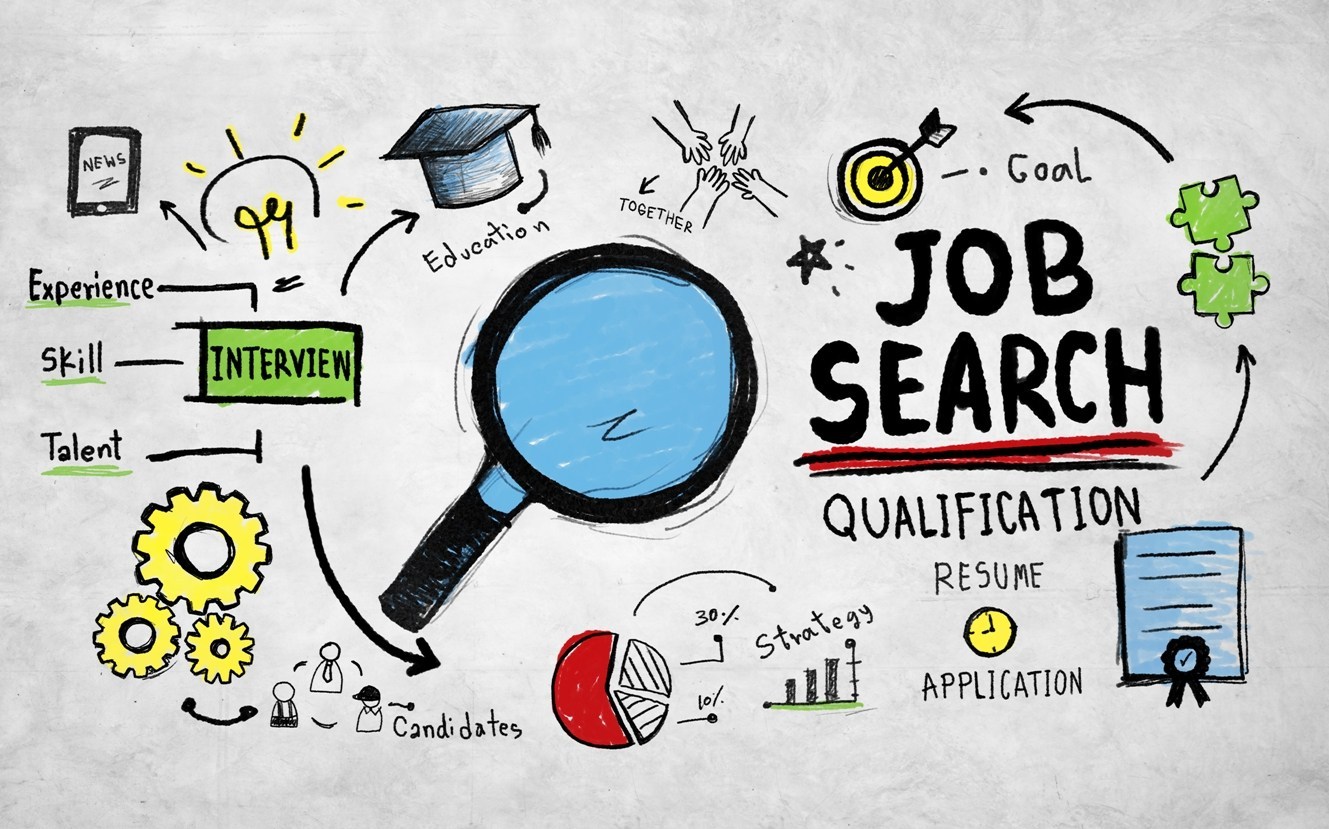 Maximize interactions with advisors and department professors
If you haven't already been meeting frequently with department committee members since early in your PhD, start now. Discussing job market aspirations with not just advisors but a range of faculty helps build relationships for one, but these relationships can make an enormous difference in your job hunt. They can become writers of letters of recommendation, or even just help you find the right matches in your search.
Focus on a quality research paper that is marketable in your field
Quality of research matters more than quantity, especially if your field has a job market paper. Whether or not you already have solid research published, experts say that you must have a second research project in play, arising organically out of your first project (probably your dissertation) but also heading in a vibrant new direction.
For job market papers, keep in mind that some people will only look at the abstract, introduction, and conclusion. While the whole paper needs to be polished, doubly polish those sections. Don't be shy about getting feedback from as wide a variety of colleagues as possible.
Follow prestige when it comes to letters of recommendation
When it comes to letters of recommendation, there's no need to stick within your department. If all of your letters come from your own institution, it can indicate that a researcher hasn't really made a name for themselves yet. A letter from outside of your institution describing the impact and insightfulness of your research and approach carries more weight—doubly true if that letter is written by a senior scholar from a prestigious, highly-ranked institution.
Don't hesitate to network and make connections with these types of scholars at every opportunity: find them at conferences, invite them to panels, and send the papers you've written that cite them.
Make a tired search committee excited about science again
Exhausted professors read an enormous number of applications. If your job letter does not grab their attention by the end of the first paragraph, it might already be too late.
The way to overcome the drain and pain of the job search process from the committee's point of view is to have an application that shines. You want to restore their faith in the mission of science, research, and the academy. All aspects of your application should present the spark of new ideas with confidence and clarity.
You also want to avoid anything that requires any extra effort or strain on the part of the reader. That means making all your materials as concise as possible while using standard formatting: 12 point font, 1 inch margins, and no fluffy language or purple prose.
Focus on proving your existing and potential achievements as faculty
The committee is hiring professors, not PhD students, so applicants should avoid framing themselves as students. This typically comes in the form of focusing too much on one's dissertation.
Instead, emphasize your achievements and potential achievements as a member of faculty: publications, conference talks, grants, and teaching. Don't write about what you don't know or hope to learn. You already are an expert.
Avoid common CV and cover letter miscues
Follow unofficial or recommended page limits strictly: two pages for a cover letter, one for a teaching statement, two to four for a research statement. No typos or misspellings, no inconsistent use of fonts, spacing, or punctuation. Don't use a resume format for a CV and be as thorough as possible—CVs, unlike resumes, need to be thorough, including every talk, guest lecture, award, and grant. On the flip side, experts suggest to not include nonacademic work or anything from your undergraduate days.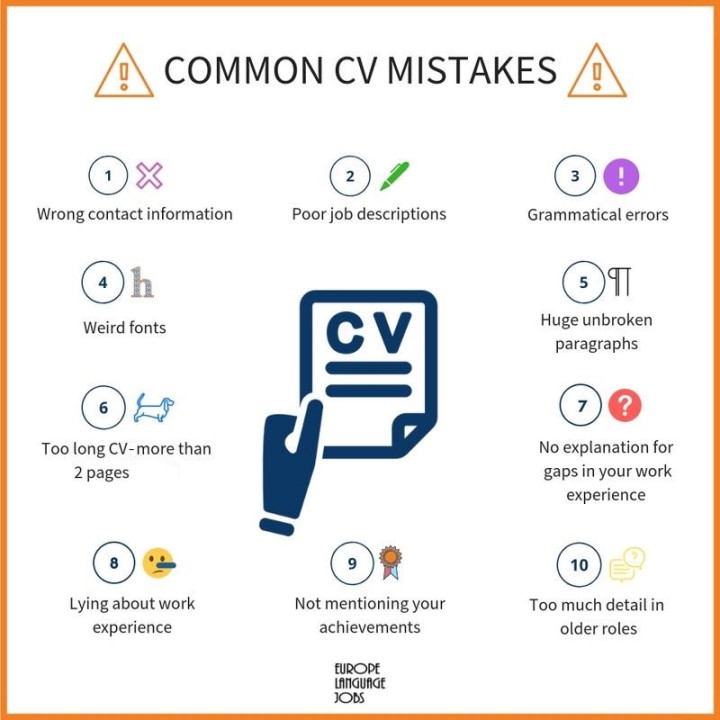 Clean up your online profile
Employers will likely Google search you, so applicants should be prepared. Create a personal site, ideally with your first and last name in the domain, and make sure that your institution and other established sites link to it. Keep your personal social media accounts completely private.
Additionally, consider setting up a Google Scholar profile. Here are some more steps you can take to clean up your online presence.
Use fit as a guide when it comes to choosing what to apply for
Experts suggest to apply more widely than your initial instincts. This is because job positions will have a lot of unobservable information, including budget constraints and subject or diversity needs. Don't get too hung up on prestige or location, as a large number of applications is widely considered necessary in the current job market environment.
Be prepared and professional for campus visits and interviews
Remember again that your goal is not to act like a PhD student, but a colleague, a faculty member. Project calm, good humor, and confidence. Speak without digression. Dress well (don't look like a graduate student).
The more you can prepare the better. Find out who is on the search committee, which you can do by calling the department secretary and asking if necessary, and then research the likely interviewers. Familiarize yourself with the course catalog and the departmental accomplishments. And be thoroughly prepared for the inevitable topics of the interview: your research and its contribution to the field, your publication plans, your approach to teaching, your fit in the department, and your questions for the search committee.
It also helps to gracefully refer to the work of your interviewers that you know and have read—never faking that you know something if you haven't read it.
Know how to negotiate
Negotiation requires walking the fine line between being tentative and greedy—in other words, being mature, open, reasonable, but also firm. If you have the good fortune of several quality opportunities, narrow it down to two or three, and consider sharing the best offer you have with the others to see if they can match it. Department chairs need something solid to take to their dean.
Even if you don't have other good counteroffers, it's still worth making an attempt at negotiation. Think about the two or three things that would make you successful at the school and ask for them. Just make sure to frame the proposal to show how it's in everyone's interest: for example, asking for more research funds to seed ongoing publishable projects.
Good research comes first
The academic job market is a minefield to navigate, but the best way to set yourself up for success is by succeeding in your research.
Make sure that you develop solid research practices through study and engagement with online resources. Study the evolving world of science outside of your own discipline and avoid common research pitfalls.
Technological tools can also help improve the quality of your research. Stay up to date in your field by receiving automated, proactive alerts on new discoveries and developments with tools like NewsRx's BUTTER. You can also use BUTTER to conduct AI-powered analysis to find relevant and quality research. Having research that stands out is the surest way to succeed in this daunting field.