Great Google Chrome Extensions for Scientists and Researchers

Eric Margolis
As the sheer amount of online content and available research continues to explode, scientists are more poised than ever to capitalize on groundbreaking research that can help lead to their own discoveries.
But at the same time, this overwhelming sea of low-quality information can take too much time and too many resources to parse through. And while relying solely on expensive, top-tier journals provides high quality information, the breadth of results is often too limited. Scientists need a better way to save time while conducting their essential research.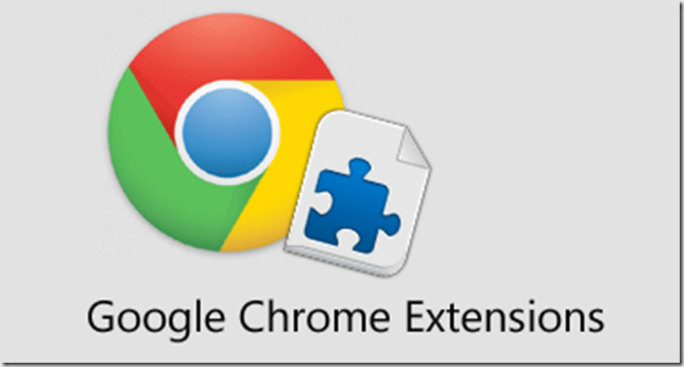 Google Chrome extensions are simple but powerful tools that scientists can use in the course of their regular workflow to digest and expedite their research. These Chrome extensions will help scientists locate high-quality information efficiently, dissect and analyze it, and transform messy web sources into useable text and data.
Use these powerful Google Chrome extensions to improve your research process.
These two free tools solve (legally!) one of the key problems in conducting research today: too much valuable information appears to be hidden behind paywalls. But "appears" is the key word here—since the majority of scholarly journals permit authors to self-archive, scientists, universities, and governments will often have a free version of a scholarly paper hiding somewhere on the Internet. Unpaywall and Lazy Scholar will help you find those free versions.
Unpaywall will automatically look for a copy of the research article you are viewing in their index of 20 million free full text PDFs. If a free version is found, a simple read button appears. Lazy Scholar provides the same function, while additionally extracting information about the paper and providing quick links to items such as funding statements, abbreviations, references, supplemental documents, and citation metrics, as well as comments in PubPeer. According to Lazy Scholar, their tool finds a free version of a paper about 36-41% of the time.
Even once you've found your sources and important research to review, there's often far too much to read and not enough time. Science Research Assistant is a search bar extension that helps scientists speed up the research reviewing phase and read more papers more efficiently.
Once installed, the extension runs through the text on any web page with an algorithm that highlights the most important key words, phrases, and pieces of information. It's essentially a smart tool that helps you skim a paper to see if it's relevant to your work and worth a more extensive review.
This in-depth extension has plenty of additional features. It allows you to run a new search for any term or word on a page through thousands of scientific journals via PLOS, PubMed, Nature, NIH, and many other sources. It provides statistics about how popular topics and ideas are on the web. The tool is also customizable, enabling a user to tweak the algorithm to focus on certain keywords within their fields.
Scholarcy is a comprehensive AI-powered tool that helps scientists better understand the relevant research papers that they have found on the web. Scholarcy can summarize research papers, create interactive flashcards, highlight key information within articles, and link to open-access versions of embedded citations.
After installation, a user opens any PDF of a scientific paper for Scholarcy's analysis. The primary purpose of the tool is to create a referenced, paraphrased summary of the selected article. Scholarcy also displays "Background Reading" links about key concepts in the article, provides a list of citations and references to easily copy and paste, and allows you to easily extract data such as figures and tables from the paper.
Scholarcy and Science Research Assistant are basically algorithmic assistants, breaking down and explaining scientific papers to help scientists decide faster if a paper has what they need. By experimenting with both you may find that you prefer one or the other, but both provide similar functions.
Don't want an algorithm doing all the hard work for you? Diigo is a more manual alternative for breaking down online sources with your own unique insight. Use Diigo to manage your online reading, keep track of all the research and sources you need, and take and share notes in any format.
Diigo works for webpages, PDFs, and screenshots. The tool allows you to bookmark and sort webpages, attach highlights and stickies to pages, share annotated pages via social media, and create groups to share webpages and notes. The social tool can come especially in handy for members of a lab or team that want to share annotated papers or web resources with one another in a simple, consistent format.
Mercury Reader is the most bare bones of them all—but arguably the most essential. All too often a web page is cluttered with advertisements and cookies that put a strain on the eyes and make text completely inextractable from the source web page. Mercury Reader clears away all of the clutter, leaving just text and necessary images.
The tool also allows you to send streamlined webpages to Kindle, adjust the typeface, text size, and background color, and optimize pages for printing and sharing on social media.
These Google Chrome extensions help scientists and researchers easily and fluently navigate the web and its maze of information, find the best scholarly papers, save and sort key information, and distill and analyze complex data.
Need something that can do it all at once? While it's not a Chrome extension, NewsRx's online software BUTTER takes care of all of these tasks and more. BUTTER is an AI-powered discovery tool that allows a user to search a database of millions of quality-checked articles on scholarly papers and discoveries, view trend graphs and conduct advanced searches, receive proactive alerts on topics and keywords of your choice, and export key discoveries and trends to PDF for easy-sharing. BUTTER's site is updated daily with coverage over 22,000 peer-reviewed journals in addition to open access research.