Google Alerts VS Butter Alerts: A Case Study

Eric Margolis
Four articles, in my inbox, every day.
Typically there were three from the Washington Post or CNN, and one from the Economist or Foreign Policy or the Wall Street Journal. I was running an educational committee on the civil war in Syria, and to prepare I wanted regular news alerts on the conflict to buff up my knowledge and never miss any breaking news. So I set up a Google Alerts.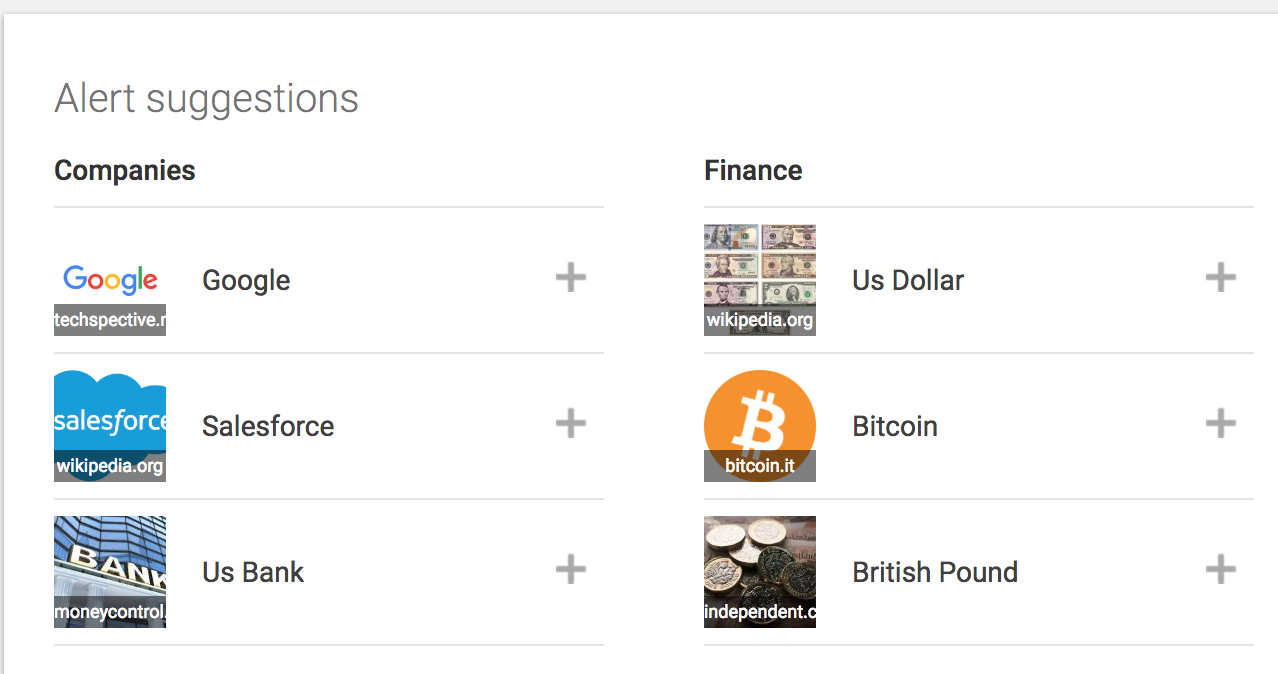 It turned out that Google Alerts was only half-effective. It gave me all the big news, some of which I had already caught by glancing through New York Times headlines every morning. So while it was nice to get a reminder in my inbox that news had broken that day, usually it was news that I had already heard about. Meanwhile, intelligent insights on the conflict only came around once in a blue moon. The standard day-to-day articles almost never had analysis, and major newspapers and media outlets publish comprehensive, expert-level intelligence about international relations rarely, if at all.
It was clear that the idea of alerts was a good one, even an essential one. I didn't have to run internet searches and scour a dozen sites every day anymore, which saved me several hours of work a week. The half that I was missing was Butter.
I learned that alerts have huge value for researchers. They free up time, prevent major developments from slipping past, and have the potential to deliver previously unknown knowledge and sources. This is exactly the purpose of BUTTER, NewsRx's proactive research and knowledge engine. Butter provides alerts, but in a more intelligent interface, and with a much different field of results than what is accessible via Google.
Let's take a quick look at the comparison between the previews for Google Alerts vs. Butter's alerts. The two programs are completely different in purpose and function:
| | |
| --- | --- |
| Google Alerts "Syrian Conflict" Alerts Headline & Source | Butter "Syrian Conflict" Alerts Headline & Source |
| Trump, Putin Agree to Try to Solve Syria Crisis, Preserve Israel's Security – Wall Street Journal | Asylum seekers are not a "burden" on European economies – Economists at Clermont-Auvergne University |
| American-Russian Relations in Syria? Less Rosy Than Trump and Putin Claim – New York Times | Research Data from Johns Hopkins University Bloomberg School of Public Health: Injury and death during the ISIS occupation of Mosul and its liberation: Results from a 40-cluster household survey |
| Syria accuses Israel of striking military base near Aleppo - Jerusalem Post | Philosopher warns against drifting into state terrorism – University of Munster |
| Rojava, SDF leaders encourage pan-Syrian dialogue at conference – Rudaw | AJC (American Jewish Committee) Delegation Concludes Consultations in Jordan – AJC |
| Refugees and Iranian threat: Crisis in the Golan creates instability –Jerusalem Post | New Transcultural Nursing Study by A. Al-Natour and Colleagues (Marital Violence During War Conflict: The Lived Experience of Syrian Refugee Women) |
Google Alerts tracks the news; Butter tracks high-quality knowledge for research and business insights, like peer-reviewed research, patents, and trademarks, alongside company announcements and SEC filings. For a topic like the Syrian conflict, Butter delivers social science research, academic analysis of the conflict, scientific studies on refugee issues, and official announcements from international organizations. Seeing Butter's reporting alongside Google Alerts makes the contrast clear: Google Alerts links you to newspaper and online articles about current events, whereas Butter provides content that dives deep into the analysis of complex topics.
Butter goes even farther to aid researchers with two essential features. One is that its AI-powered technology eliminates low quality, poorly sourced, or inaccurate articles before they even appear in the results. The second is that computational journalism allows Butter to write up concise news briefs that cover the all the major information from the original source. So Butter's reporting on the "Philosopher warns against drifting into state terrorism" study provides a 400-600 word briefing on a peer-reviewed research essay, which originally is thousands and thousands of words long.
If I had Butter alerts for my committee on Syria, I would have been able to receive updates on high-quality social science, international policy, and ethics research, alongside announcements from organizations involved in the conflict. It would have made for the perfect complement to basic news alerts, opening up my realm of knowledge on the topic beyond current events and into science and philosophy, serious, quality insights that are readable in only a few minutes.
Butter's alerts unlock the power of artificial intelligence. AI conducts research for you, scanning tens of thousands of quality sources, eliminating inadequate articles, and writing news briefs on the rest. Butter allows you to build powerful time-saving alerts, the backbone of proactive research, powerful 21st century technology set to take over as the future of successful research, solving the problem of information and data-overload in business and science.
Learn more about Proactive Research here, and Butter here. I know I wish I had years ago.
Read more: What is a Daily?