Your Guide to Content Aggregation, Content Curation, and NewsRx

Eric Margolis
Let's try to break down the similarities and differences
We live in an era of content overabundance. Content curators, content aggregators, and Butter all can offer high value to those trying to sort through this overabundance, and find quality content relevant to their business or industry.
To give a quick summary of the three:
Content aggregators

select and compile content from a range of sources and shares them on one platform, such as a website or blog.

Content curators

make a special effort to eliminate low quality, irrelevant content and also organize the information before presenting it to the audience

NewsRx's Butter

is an AI-powered proactive research engine, allowing for content aggregation and curation

customizable by the user along with many other functions
Now let's dive in deeper.
Content Aggregators
Content aggregators gather content from different online sources. The process is automated through RSS (Rich Site Summary) feeds, allowing the content to update in real-time. Aggregators collect information based on keyword. Usually, they group posts and articles together by topic, but aggregator websites can also cover multiple subjects and serve as a resource for finding a range of online content. There are many different types of content aggregation, including Search Engine Result Pages (SERPs), where content is collected, sorted, and displayed based on the search term you enter, with content organized as hashtags (like Twitter) and RSS feeds.
Content Curators
Content curators search the internet for relevant content and then share it with their audiences to add dimension to their online and social media presence. Two well-known examples of content curators are Intel's digital magazine iQ and GE's Txchnologist, which feature specialized topics that are important to both brands. In the case of iQ that's innovation and technology, and for Txchnologist it's science, energy, transportation and computing.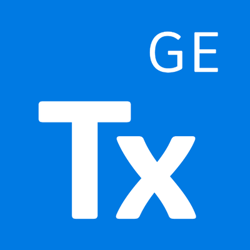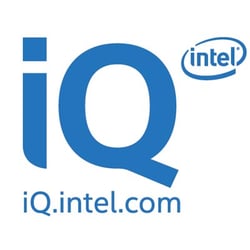 Curators do not simply share the information, though. They thoughtfully select content based on audience or community preferences and interests, make sense of the information, and present it in a meaningful, organized way. The editorial hand involved in content curation adds value and context for the audience.
What content curation really provides is strategic marketing that helps companies and organizations establish thought leadership, maintain an online presence, and build a relationship with a target audience. According to Curata, 85% of US marketers and agencies turn to content curation when establishing thought leadership. 80% of marketers leverage curation as way to elevate brand visibility or generate buzz, and 65% turn to curation in order to boost SEO. While content curation provides information, its main purpose is creating an experience for a brand's audience.
Content aggregation can be used as an alternative to or a complement for curation, due to its ability to distribute large volumes of real-time content with minimal effort. Aggregation is a great way for readers to discover websites, articles, blogs and videos they may have otherwise missed.
BUTTER
NewsRx's Butter is different from content aggregators and curators in both the product and its purpose.
In terms of the product, Butter is a proactive research engine, an interactive platform that allows a user to dynamically shape their own research and content experience. In terms of purpose, Butter aims purely to provide high quality knowledge to its subscribers in the form of research briefs, interactive datasets, and customizable reports that journalistically restructure peer-reviewed research, patents, and other filings, making them easier and speedier to review. And unlike content aggregators, Butter provides significant filters to cut through the noise.
But perhaps the biggest single difference is that Butter publishes original content.
NewsRx's algorithms combs through content from our vetted sources for patents, trademarks, company announcements, industry reports, peer-reviewed research, and more. Computational journalism and AI then eliminate all low-quality articles, such as ones that have inaccurate information or incomplete data. All that remains on the Butter platform is valuable content sought after by scientists, researchers, and other professionals.
From there, our computational journalism writes a short research brief covering the most important information and hosts that news brief along with a link to the original source. Butter's users can also experience all of the benefits offered by content curators with easy-to-use filters to narrow down search results. Butter also provides both disciplinary and interdisciplinary datasets and reports that keep subscribers updated on their areas of interest.
Butter combines a little of both flavors of content aggregation and curation with the powerful ingredient of an interactive platform and original content.
The result is a reduced burden for staying updated in your field. Butter's concise news plus daily and weekly datasets allow users to research their sector and increase their knowledge with superb efficiency. Butter provides all of the benefits of content aggregators and curators with the essential added element of unique original content.